This wine is made of different varieties, it is initially fermented with skins. Fermentation continues in oak barrels where wine is also refined. This is how an amber yellow and not so fresh and sharp wine is obtained. It has an interesting and persistent body which must never be given for granted. Garbato is the perfect example of terroir. Ideal consumption in the spring after harvest; it can evolve in the next two years.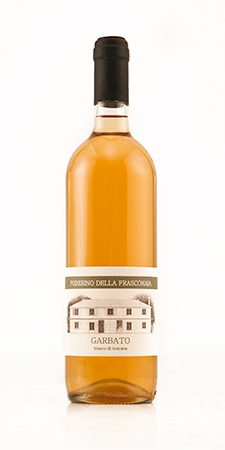 SPECIFICATIONS
Garbato
Grape blend: 40% Tuscan Trebbiano, 40% Vermentino, 10% Colombana, 10% Malvasia Chianti
Wine-growing
Soil: Medium mixture of clayey silt
Exposure: South – West
Breeding system: Cordon spur
Plant density: 4700 grapevines / hectar
Yield per hectar: 4500 kg grapes
Production techniques
Vinification: After selection and harvest by hand, grapes are de-stemmed and put in stainless-steel containers; no selected yeasts are added. Skins remain in contact with the liquid for the following 48/60 hours during which caps are punched down manually. Skins are then separated from the liquid which is put into oak barrels in order to continue fermentation which will last 25 days approximately. It will remain in the same container until the end of malo-laptic fermentation.