PIZZICAGNOLO: Tuscan word meaning the person or the store selling cold cuts, cheese and other typical food products. This white wine, made from red grapes, is very interesting from the organoleptic point of view; it expresses flavours and tastes from its own terroir, it is pleasant, fresh and versatile. It is an excellent compromise for the consumer who wants quality and easy drinking to accompany… pizzicagnolo dishes and snacks.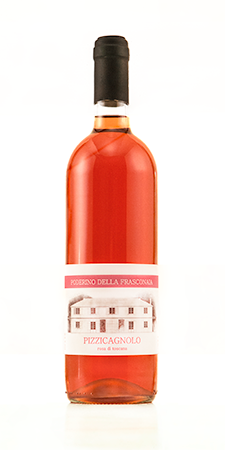 SPECIFICATIONS
Pizzicagnolo
Grape blend: 80% Sangiovese, 10% Colorino e 10% Black Cannaiolo
Wine-growing
Soil: Medium mixture of clayey silt
Exposure: South / South – West
Breeding system: Cordon spur
Plant density: 4700 grapevines / hectar
Yield per hectar: 4500 kg grapes
Production techniques
Vinification: After selection and harvest by hand, grapes are aged in stainless-steel containers and no selected yeasts are added. Contact with skins is only limited to a few hours; fermentation lasts approximately 15 days. Some "clearing" decantings are successively made and malo-laptic fermentation continues in stainless-steel containers. Some oxygenation and clearing decantings can be made during ageing; in the spring after harvest wine is ready for bottling and drinking.